About Olver & Rawden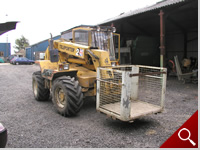 OLVER & RAWDEN is a multi-disciplinary practice of engineers operating in forensic engineering for over 50 years, providing comprehensive reports for the legal and insurance professions, and commercial organisations.  We are proud of our reputation for providing detailed, clear, unbiased reports to assist our clients at all stages.
With engineers spanning all major areas of engineering, we are able to appoint an engineer qualified to consider, inspect, report and if need be, provide evidence in Court, appropriate to the issue at hand.  All engineers have experience of industry, specific training in report writing and have obtained considerable Courtroom experience over many years of practice.  Our engineers are able to provide quick, cost-effective advice, opinion and reports with or without on-site investigation and always endeavour to meet the deadlines imposed by the Courts.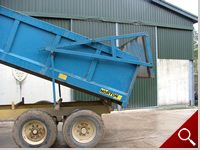 The introduction of the Civil Procedure Rules and in particular Rule 35 relating to expert evidence means that we are now frequently instructed on a joint basis by the litigating parties.  Our pre-litigation advices and subsequent reports are prepared fully in line with the rules, having in mind our over-riding duty to the Court and not to those who instruct us.  We can still provide advisory reports or act as shadow experts if necessary.  Any reports prepared can be proportional with the cost of the litigation and thus meet any budgetary limits set by the Court.  Short advices or photograph only reports can be prepared.  We can provide a fast turn-round on reports and issue by email when necessary.
OLVER & RAWDEN is also able to undertake risk assessment and specialist consultancy work.  We have considerable experience in these particular fields.